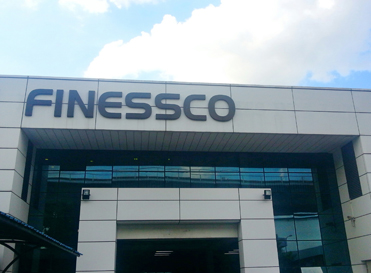 Finessco Metallurgical has been serving the Steel & Foundry industries in the South East Asia region for the past two decades and with its commitment to meeting customers' requirements and excellent after-sales support, Finessco Metallurgical has established itself as the preferred vendor of choice for major steel mills and foundries in this region. With its proven track record, Finessco has been given exclusive agencies from worldwide leading manufacturers in their fields to market their products to the Steel & Foundry industries. Our partners are widely known and recognized in the Steel and Foundry industries such as:
1) Heraeus Electro-Nite International N.V. - World market leader in sensor and measurement systems for the steel, aluminum and foundry industries.
2) Metallurgica GmBh - One of the leading manufacturers world-wide for continuous casting and bottom pouring powders.
3) Valji d.o.o - A global roll manufacturer for high quality work rolls.
4) Tianjin Hong Long Metals Co., Ltd 
In 1998, Kenwell (Thailand) Company Ltd was established in Thailand to service our growing number of customers in the Steel and Foundry industries. Since then, Kenwell has become a key supplier to the Steel and Foundry industries in the Thailand market and customers have entrusted us to be their strategic partner of choice. In 2012, Kenwell was renamed Finessco (Thailand) Company Ltd to reflect our corporate branding, Finessco group of companies.
Indonesia is one of the biggest steel producers in South East Asia and PT Kenwell was incorporated to tap on this market. With its professional management in place, PT Kenwell soon emerged as a leading supplier to the Steel and Foundry industries. Our qualified engineers with their technical expertise provided customers with advice and engineering solution, enabling PT Kenwell to increase its market share.
In view of the growing potential in Vietnam, Finessco Resources Pte Ltd was incorporated for the purpose of serving the Steel & Foundry industries in Vietnam. In order for us to serve our customers better, we have a local office in Vietnam staffed with qualified engineers to provide our customers with the technical service and support. This is one of our key strength and a benefit that our customers appreciate.
We have grown from our humble beginning till now, under the Finessco group of companies, we have offices in Singapore, Thailand, Vietnam and Indonesia staffed with professional sales team and qualified technical personnel including metallurgists.
We are recognized as a leader in providing a full range of consumables and disposable supplies, raw materials, equipment and engineering spares to the steelmaking plants, rolling mills and cast iron & steel foundries. With our factory and warehouse of more than 10,000 square feet fully stock with comprehensive inventory selection, we are well positioned to meet your requirements.
Our customers' interests are our business and this means supplying quality products and delivering the best solution to the customers, ensuring they get the best value from our products and services. Our offering is based on decades of experience servicing the Steel Making Plants, Steel Rolling Mills and Iron & Steel Foundries. Partnering with world market leaders in their respective fields, we are able to provide technology solutions and services to meet our customers' needs.
Our professional team of engineers and metallurgists are always on hand to support our customers and we can always be counted on to provide the best value solution to customers in the Iron & Steel Industry in South East Asia region.
Leading expertise in three business areas
We are committed to delivering quality products, best practices and technology solutions for our customers in three business areas - Steel Making Plant, Steel Rolling Mill and Iron & Steel Foundry.
Steel Making Plant

Finessco provides the steel industry with technology solutions and quality products that will improve the steel making process.

Partnering with world leading manufacturers, we are always continuously developing, improving and enhancing the technologies, products and services.

From measurement systems for molten steel to raw materials to equipment and engineering spares, Finessco has decades of experience and expertise to deliver to the customers, ensuring that customers receive the best value on their investments.
Steel Rolling Mill

Partnering with leading manufacturers of Rolls and Equipment, Finessco has been a key supplier to this industry.

With our team of engineers and metallurgists, we can be counted on to provide technical solutions to the challenges faced in the Rolling Mill.

Regardless whether our customers are doing Hot Rolling or Cold Rolling, Finessco will be able to deliver the right solutions and best value products for our customers.
Iron & Steel Foundry

Whether our customers are casting steel, ductile iron or grey cast iron, Finessco will have the right products and solutions for our customers.

From green or resin sand casting, lost-foam casting, investment casting etc, we have the expertise to deliver best values to our customers with our wide range of products.
We are committed to our customers that their needs and requirements are met promptly. It is also our commitment to our principals that we enhance the market share of the products that we represent with our best practice and expertise. Every successful business relationship is built on a foundation of mutual trust, honesty, sincerity and fairness. At FINESSCO, we understand that.
Our business is not just about steel making and casting ... OUR BUSINESS IS YOU.